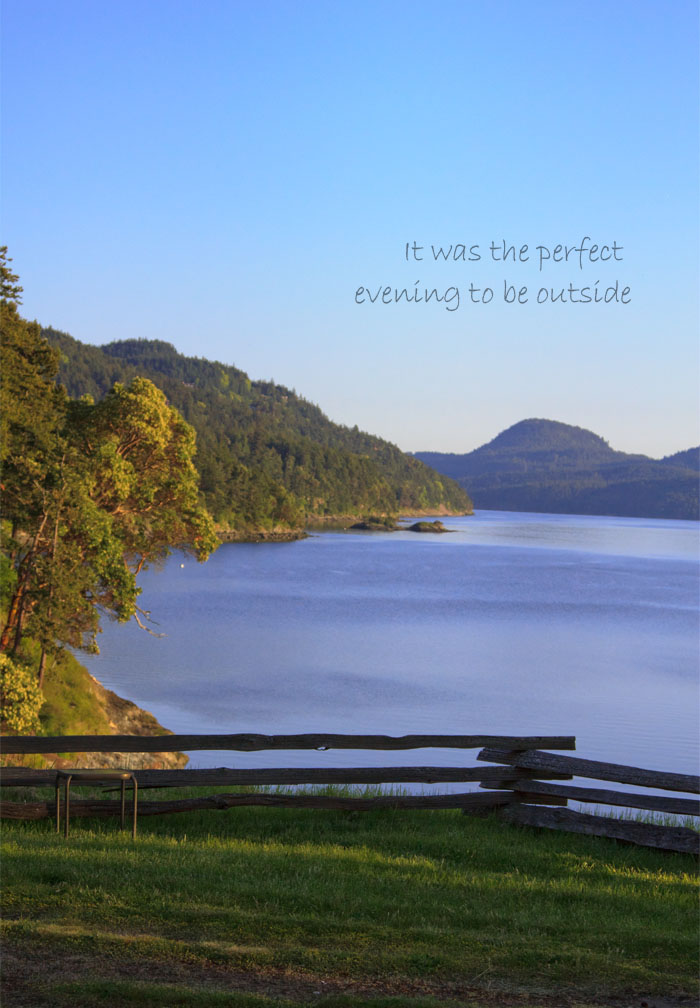 I knew one thing was for certain this evening and that was the special dining experience that was ahead of us at The Inn at Ship Bay.  Many of my new friends on Orcas Island have encouaged me countless times to come here and experience the culinary treasures Chef Geddes and his talented team of chefs create.
Set atop a bluff overlooking the blue waters of Ship Bay, we settled down at our table and took in the views.  Picture yourself dining on the deck of a charming historical farm house built in the 1860's complete with sweeping views of the bay at sunset.  That was the experience everyone here had that evening and I can tell you without a doubt, it would be an experience I would never forget.
Glancing over his menu, hubby looks up at me and asks, "How will we ever decide?"

"I know . . . let's ask Chef Geddes to decide for us.  What do you think?"
He thought that was an excellent idea indeed :)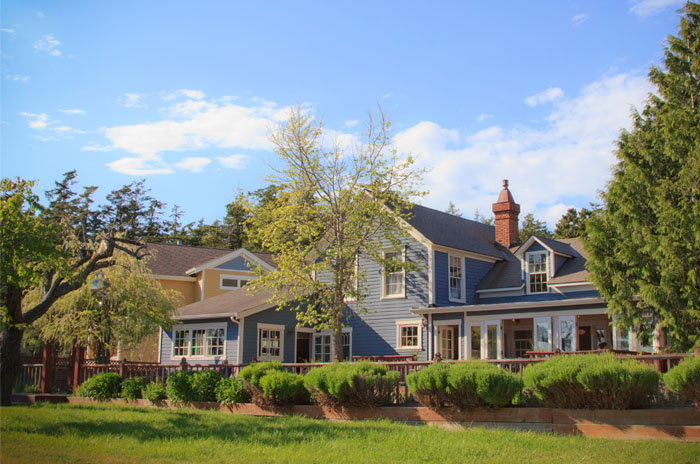 ~ The Inn at Ship Bay

~ Weathervane Scallops with a Carrot - Lemon Emulsion and Baby Arugula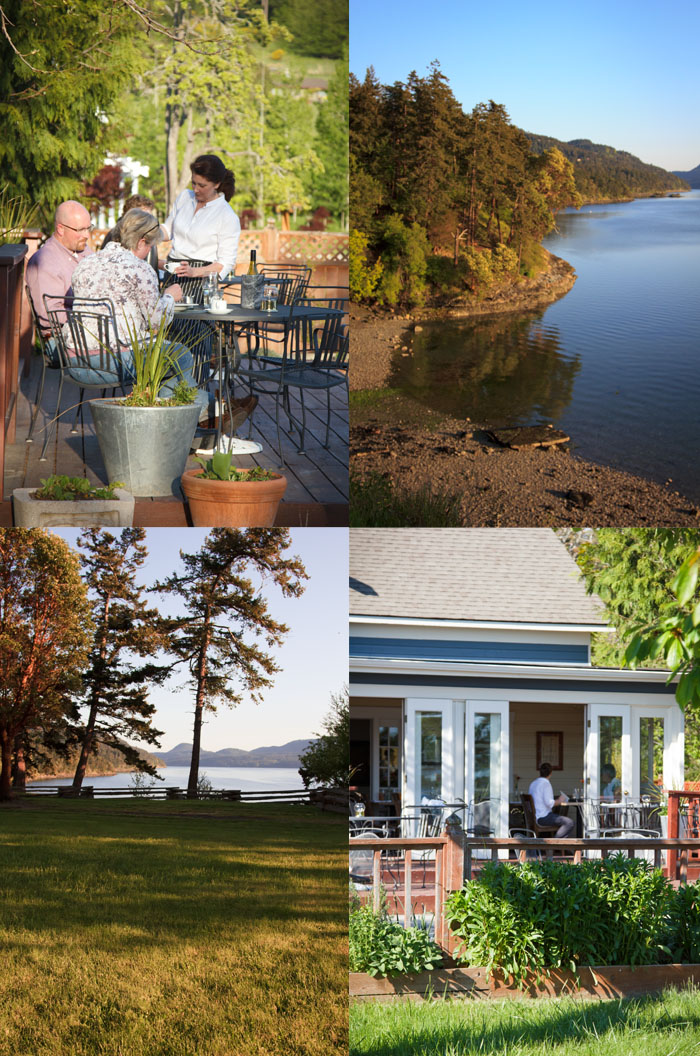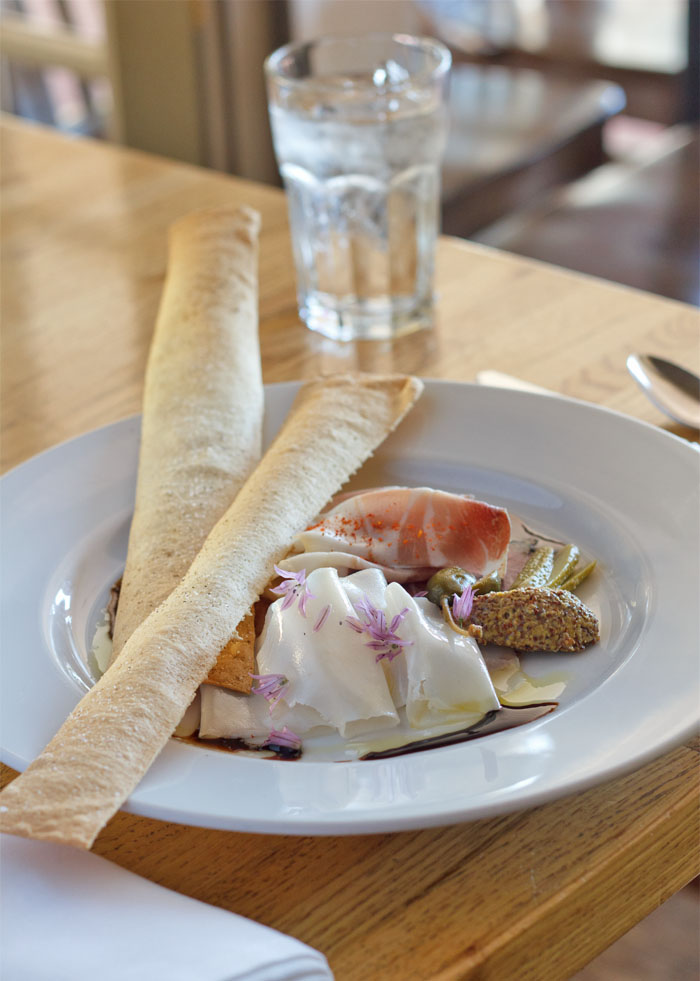 ~ Charcuterie plate (all Mangalitsa Pork).  Buachspeck, Coppa, Lardo and Salami, Semolina Crackers, Cornichons and Whole Grain Mustard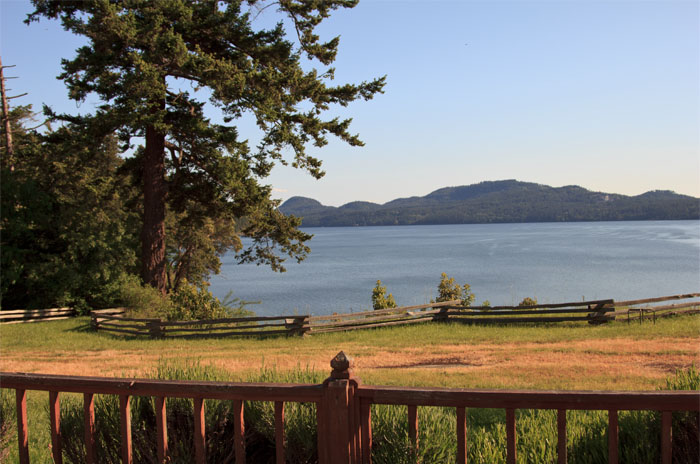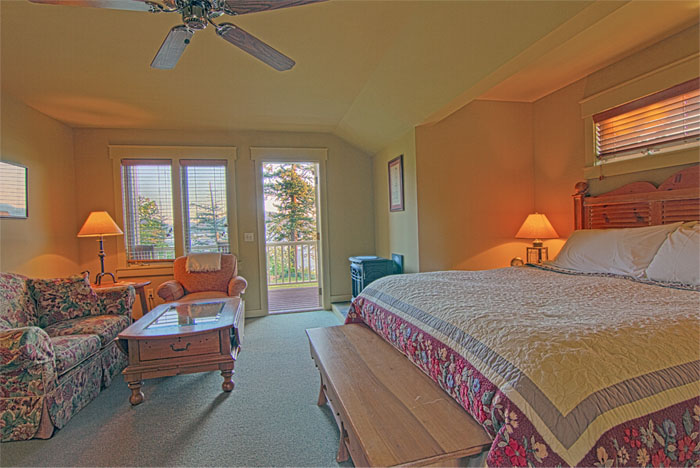 ~ A Room of Luxury at the Inn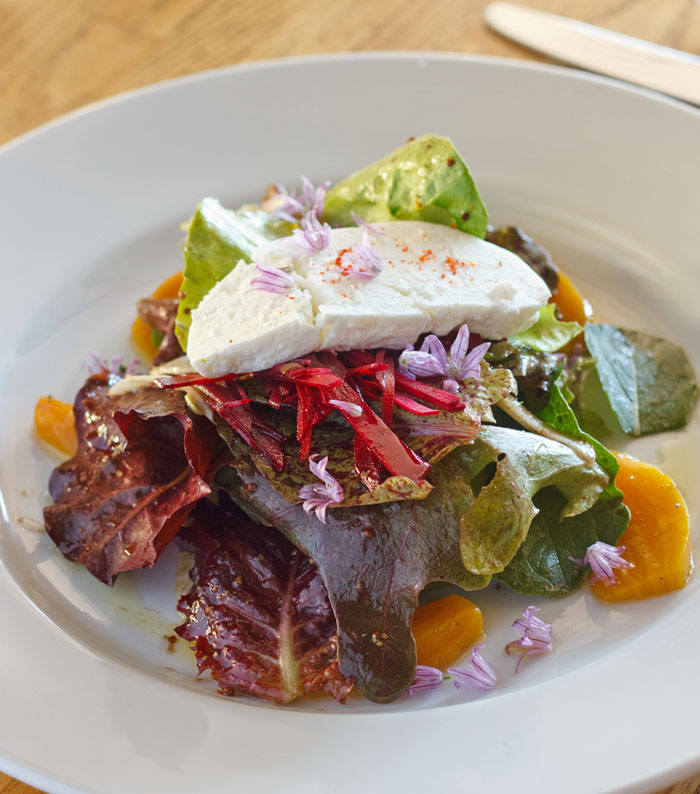 ~ Greens from the Inn at Ship Bay's Garden with Shaved Spring Vegetables, Golden Beets, Myers Creamery Goat Cheese and Aged Sherry Vinaigrette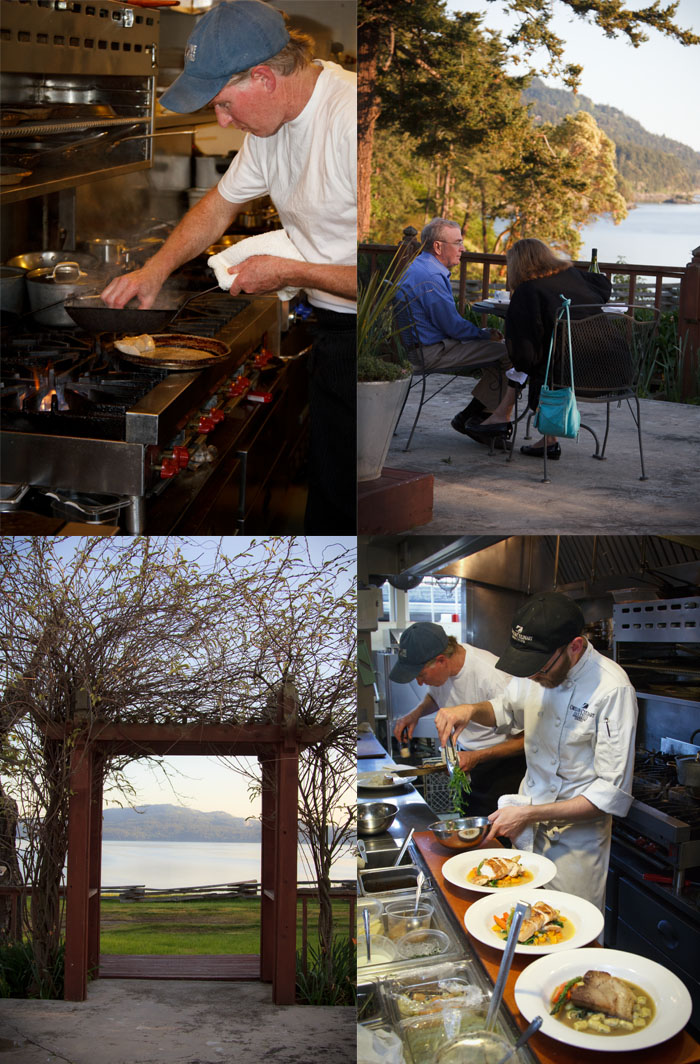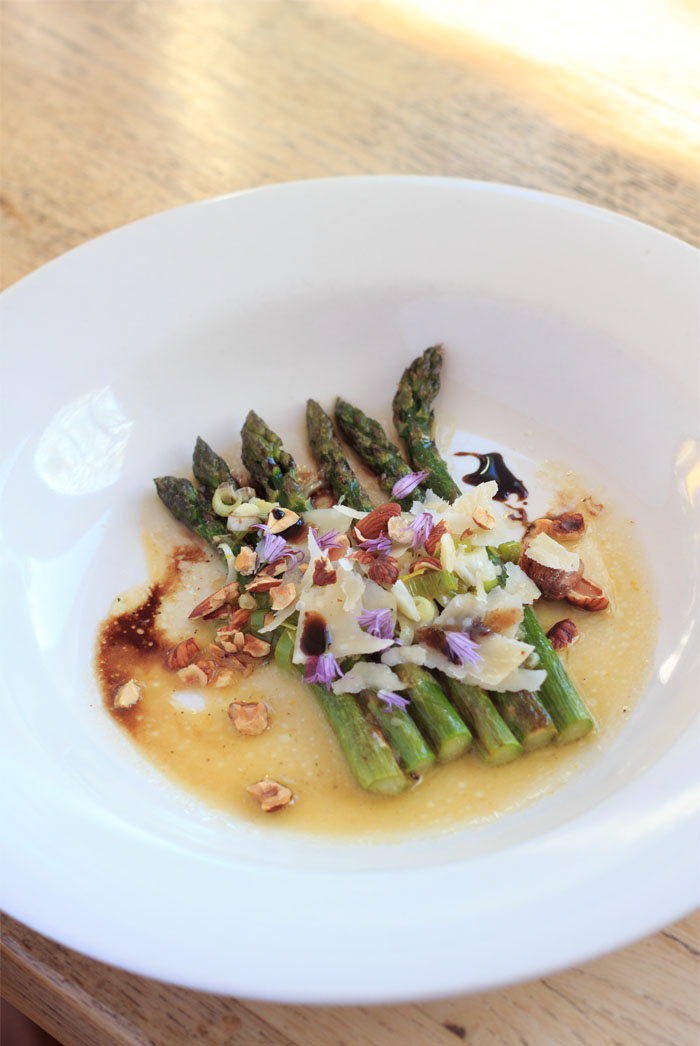 ~ Roasted Asparagus Salad with Shaved Reggiano, Toasted Almonds, Citrus Dressing and Old Balsamic Vinegar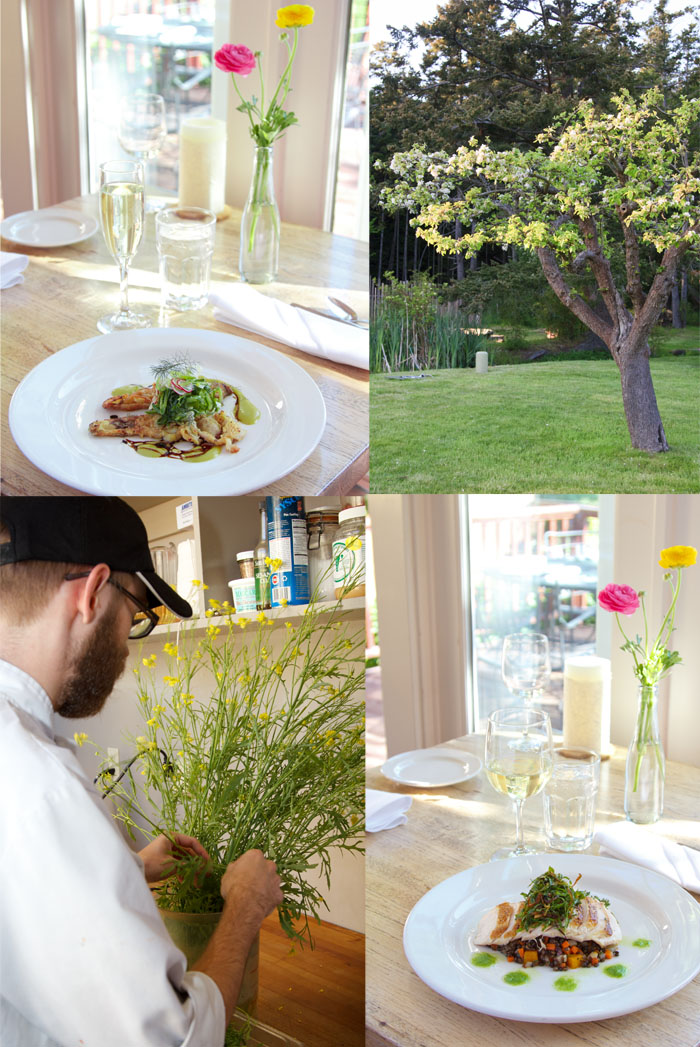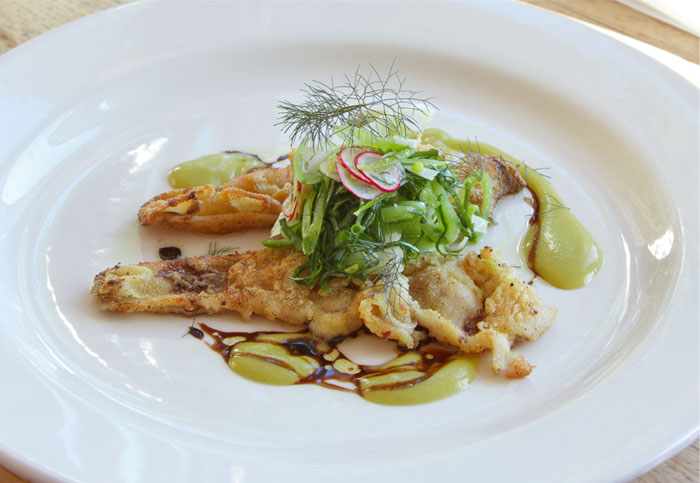 ~ Pan Fried Razor Clams with a Radish, Sorrel and Kale Salad Drizzled with Green Garlic Aioli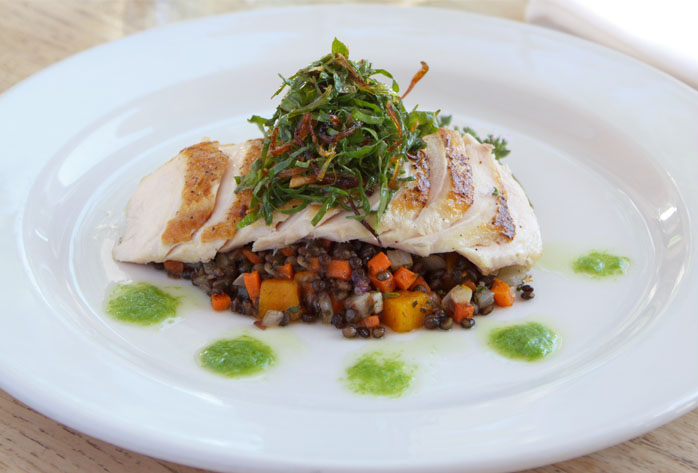 ~ Mad Hatcher Chicken Breast atop Beluga Lentil Salad and Spring Garlic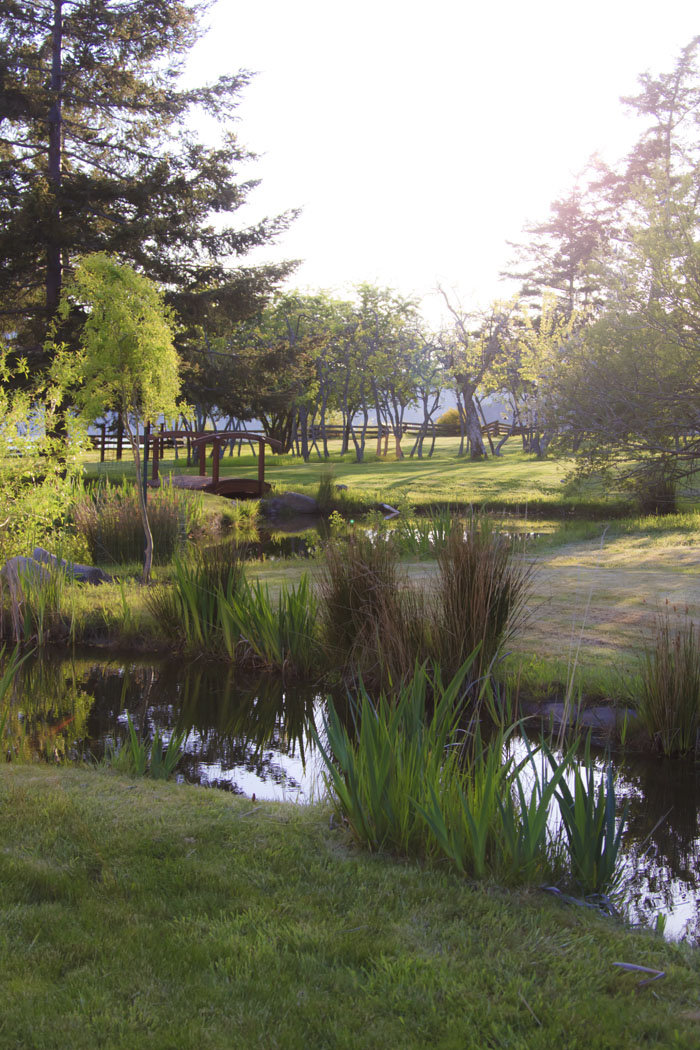 After our incredible dinner we took a stroll around the property enjoying the manicured gardens when we realized that we were amid an heirloom pear, apple and plum orchard.  I later discovered that these orchards were here from the beginning and were a part of the cornerstone of Orcas Island's agricultural economy thanks to Michael Adams who built the farmhouse and established the property in the 1800's.
The grounds here are awe inspiring from the vegetable and herb garden to the fruit trees - it's no wonder everyone has been encouraging me to come out and visit. 

I am so happy we did.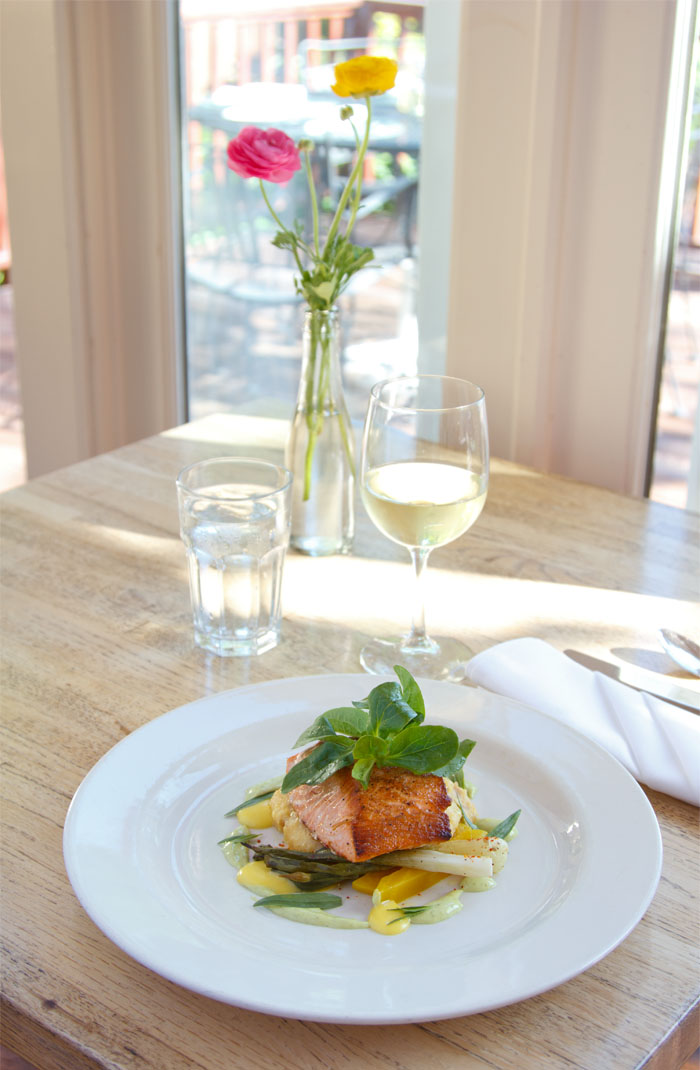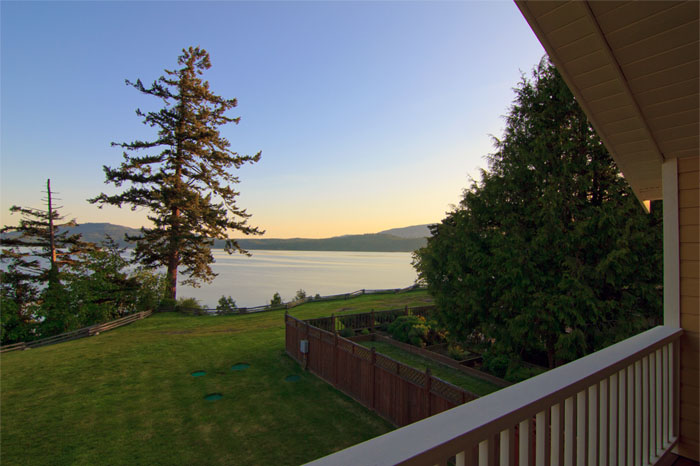 ~ This is your view from one of the 11 rooms at the Inn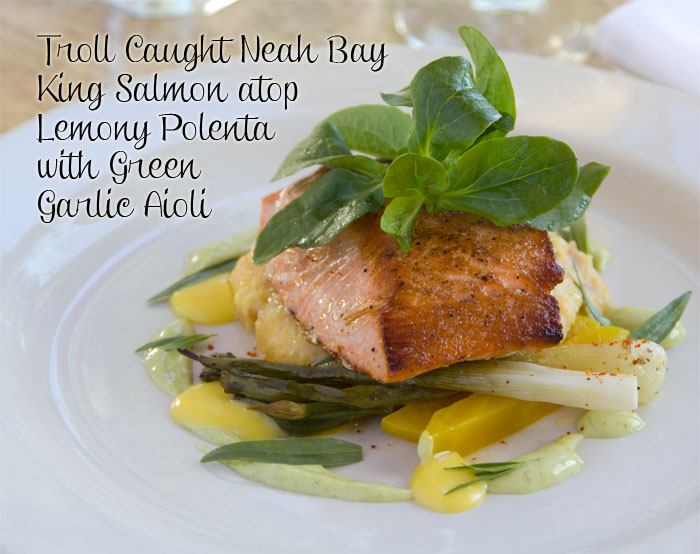 I would like to thank Chef Geddes for sharing his Troll Caught Salmon recipe with me (and you).  Thank you!
Please click to download :)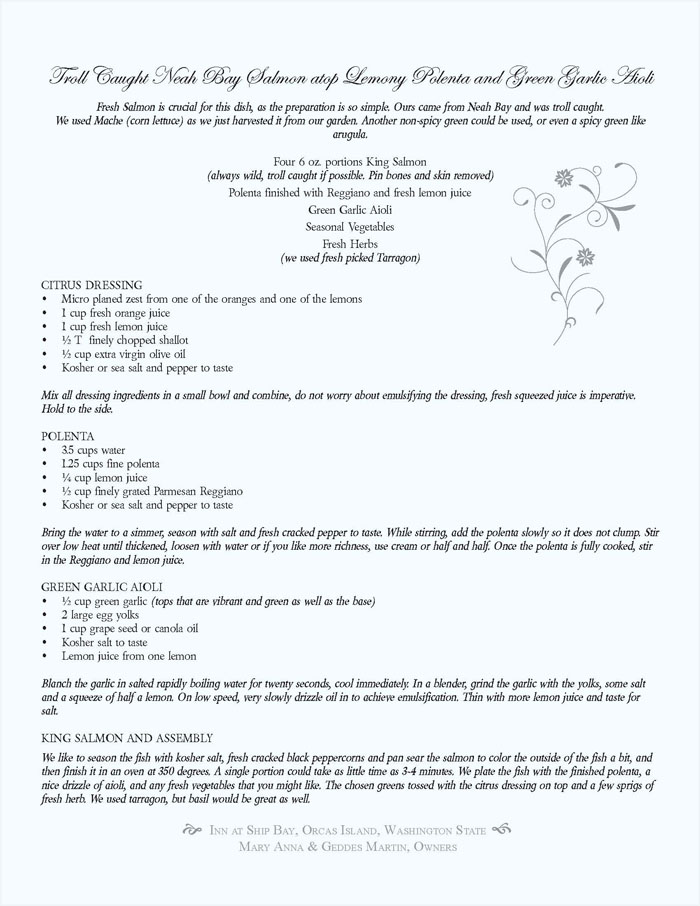 Bon Appetit!
</p>

~ The Grand Finale:  Dense Chocolate Cake with Caramel Mousse and Whipped Crème Fraiche